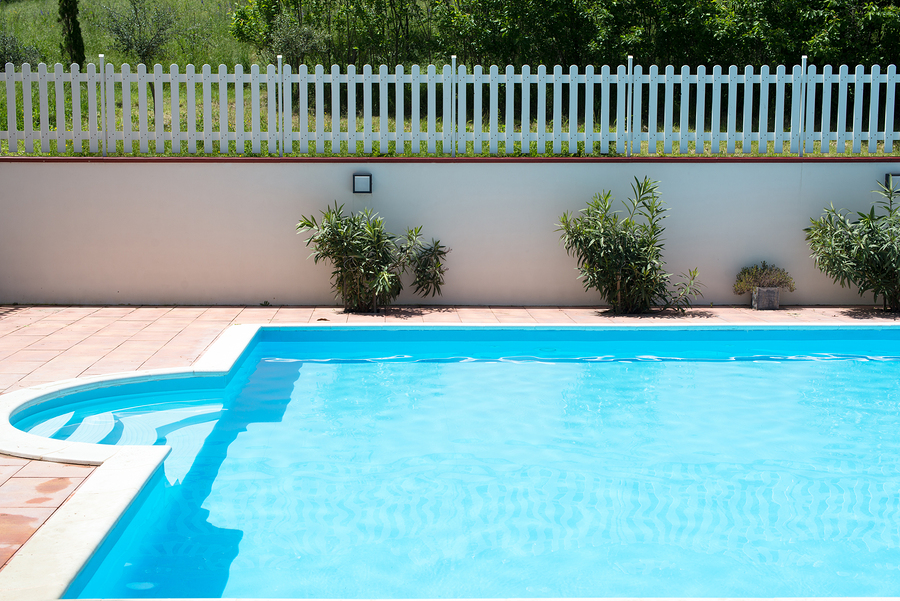 Pool owners may start to notice stains on the surface of their pool and wonder what they can do about it. One thing that they can do about it contacts Mesa Pool Service Pro to drain and acid wash it. This is something that occurs as your pool ages. It isn't uncommon. Most of the stains that you notice are due to poor or no pool maintenance, algae, poor water balance, source water, and metals from equipment. We offer a proven effective solution to remove the stains from your pool.
What is Acid Washing
Many homeowners are familiar with acid washing a pool, but they are not always clear about what it is. Acid washing can efficiently and effectively remove stains and mineral deposits from the surface of your pool. During the process, the acid is removing a very thin layer from the pool. However, once the entire surface has been acid washed, you'll have a pool that looks as good as new. So, rather than having another pool installed or simply covering up your pool and not using it, call us and let us acid wash those stains away.
The Surfaces We Acid Wash
Unfortunately, we can't acid wash all surfaces, such as fiberglass, painted surfaces, vinyl, or acrylic. If you don't know what your pool is made of, don't worry, we will know. The most applicable materials to acid wash are quartz, pebble, and plaster. There shouldn't be any visible hollow areas on the surface or cracks. It also shouldn't be any older than 8 years old. If it is then this could significantly compromise the integrity of the process, which would be a waste of our efforts and your money. We'll make sure that your surface is appropriate for acid washing before we begin the process.
Affordable Acid Washing
There are a variety of things that we will take into consideration when providing you with a quote for your pool acid washing. Much of our job depends on the extent of the problem. If the problem isn't that bad, then it will not cost as much as an area where there is a lot of damages. While it may take a considerable amount of time to perform this work, we will offer you affordable pricing, as we want to be the ones to perform the job for you at Mesa Pool Service Pro.
Guaranteed Satisfaction
Our qualified pool professionals will show you how the job is supposed to be done, by doing it right the first time. We take our time to ensure that you can receive the quality of service that you want and need at the most affordable prices possible. You don't have to worry about whether the job will prove effective because everything that we do is effective. We have a track record of providing effective services to those who rely on us for their pool acid washing needs. When you want the job done right, rely on Mesa Pool Service Pro, where we offer you guaranteed satisfaction!